Children. Free Kindle Kids Book Emails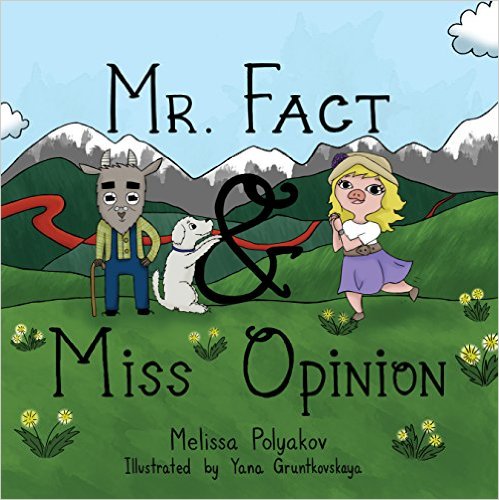 *Mr. Fact & Miss Opinion by Melissa Polyakov, Yana Gruntkovskaya. Price: Free. Genre: Children's Book, Sponsor, Opposites, School & Education, Pigs. Rated: 5 stars on 10 Reviews. 32 pages. ASIN: B019SD7IJ0. Reviewers like it: A delightful little book by a new author and illustrator! Children will love it so much! This book uses a cute story to make facts and opinions easy to understand! Two thumbs up!
*Tales of Mr. Snuggywhiskers: The Autumn Tales by C F Crawford. Price: Free. Genre: Children's E books, Fantasy & Magic, Literature & Fiction. Rated: 4.9 stars on 7 Reviews. 107 pages. ASIN: B0174AYFV8.
*The Family Secret (Sara & the Sarcastic Creatures Book 1) by Tucker Bowen, Billy Penn. Price: Free. Genre: Children's Mysteries & Detectives, Fantasy. Rated: 4.8 stars on 4 Reviews. 140 pages. ASIN: B010721YIM.